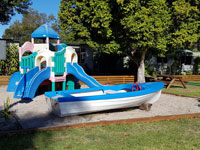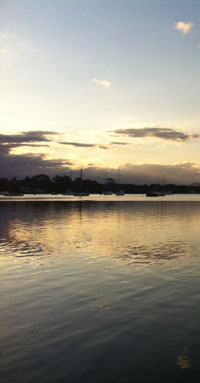 Sunset from the Edgewater wharf
EDGEWATER DOES NOT ALLOW PETS IN ITS PARK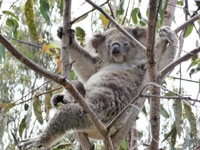 A treetop visitor to Edgewater
In the interest of our environment, when camping or caravanning, please ensure your groundsheet allows the grass to breathe.

WIRELESS INTERNET
THROUGHOUT PARK
Permanent Villas
For Sale
More information

Welcome to Edgewater Holiday Park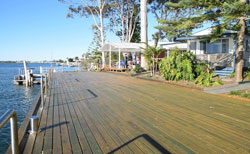 Our holiday park sits on 8.5 acres with absolute frontage to the beautiful Hastings River and a full range of accommodation options to suit every kind of holiday maker. No other park in Port Macquarie offers direct river frontage plus jetty and deep water anchorage.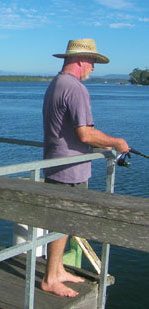 The river is the highlight of our park. Fish from our wharf, launch your boat from our ramp, relax on our beach, enjoy a barbecue on our waterfront or simply sit and watch the river life pass you by.
Slip into Port Macquarie township for some shopping or entertainment - only 5 minutes down the road - or head for the surf for a refreshing dip in the Pacific Ocean. Nothing's far away. On site, we offer plenty of activities to occupy you including a 25 metre swimming pool, a basketball hoop and a mini golf course.
Whatever your style, Edgewater Holiday Park, on the edge of the Hastings River, is an ideal holiday destination.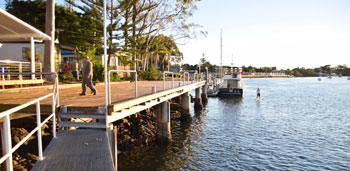 Come and meet our friendly staff


Edgewater Holiday Park

221 Hastings River Drive
Port Macquarie NSW Australia 2444
Freecall 1800 228 800
Ph: 02 6583 2799 Fax: 02 6583 7695
Email: enquiries@edgewaterholidaypark.com.au
Office Hours: Monday to Saturday 8.30am - 5.00pm. Sunday 8.30am - 3.30pm